FOREWORD TO ADVANCED CLINICAL NATUROPATHIC MEDICINE

Advanced Clinical Naturopathic Medicine showcases the depth and breadth of contemporary naturopathic practice. It is aimed at a different audience from Leah Hechtman's previous work, Clinical Naturopathic Medicine, which has been so widely adopted as an undergraduate text.As the second major contribution by Hechtman and her contributors to the field of naturopathy, it provides a significant contemporary resource for both naturopathic practitioners and advanced students.
Whilst the World Naturopathic Federation estimates that naturopathy is practiced in more than 80 countries (see Chapter 1) this book largely reflects Australian naturopathic practice and most chapters are authored by Australian naturopaths. As such, a very brief history of naturopathy in Australia is relevant. The first naturopaths began practice here in the early years of the 20th century, but in the years that followed the number of practitioners remained small and they were largely disconnected from the provision of mainstream healthcare.
The first indications of broader acceptance occurred in the 1960s and 1970s. The growing popularity of alternative medicine at this time worried successive Australian governments. Their response was to undertake a series of inquiries at both a state and federal level. These inquiries initially concluded that natural therapies were dangerous, and later dismissed them as poorly patronised and irrelevant (1-3). However, by the mid-1980s, patient demand was such that alternative medicine was impossible to ignore. A 1986 report for the Victorian State Government concluded that 'the reality for many Victorians is that alternative therapists are a primary source of health care' (4).
I began teaching herbal medicine in the mid-1980s when this burgeoning public interest was reflected in increasing student numbers. At this time, teaching resources were undeveloped, with very few textbooks relevant to the curriculum and no fulltime academic staff. Practitioners took time out of clinics to pass on clinical knowledge and skills. Their (often implicit) understandings of the naturopathic perspective were delivered in classes that were often held in the evenings and on weekends. Students were inspired by stories of the changes observed in patients but at the same time understood that they were facing an insecure future in a marginalised, largely unrecognised profession.
As the popularity of naturopathy continued, changes to education were profound and both enabled and reflected an increasing integration between naturopathic practice and mainstream healthcare. In order to communicate clearly with students, patients and healthcare professionals, both the practice and the understanding of naturopathy needed to be revised in order to clearly articulate what naturopathy means and to describe its contribution to current health concerns. The re-interpretation of these traditional principles in relation to contemporary health issues and testing the principles themselves for their continued relevance is one of the biggest challenges for the profession, as it goes to the heart of understanding and maintaining the unique contribution of naturopathy to healthcare.
What is the relevance today of philosophical principles which have been fundamental to the discipline since its inception? Principles such as utilising the healing power of nature; understanding that the primary role of the practitioner is that of teacher, and viewing the individual holistically, (body, mind, spirit in the social and physical environment) can seem less relevant in an age of evidence-based medicine. How should diseases and disorders which were unidentified a century ago, such as endometriosis and autism be viewed through a naturopathic lens? How are the fundamental principles which guide the profession, such as supporting the vital force, interpreted in these conditions? Further, how do we maintain our philosophy and tradition in a broader societal context when contemporary scientific understandings do not support their use?
The consolidation, codification and continual updating of naturopathic practice requires the sustained engagement of many practitioners. This is the work documented in Advanced Clinical Naturopathic Medicine.
Each chapter documents an aspect of current practice, whether that be related to a time of life (eg paediatrics, geriatrics) issues that may not be discussed in detail elsewhere in naturopathic literature (eg Down syndrome, Lyme disease), or recent approaches and insights that have influenced naturopathic perspectives (eg methylation, the 'omics revolution'). Each provides a comprehensive background to the condition or issue, backed up by meticulous research. The liberal use of case studies demonstrates how advice on diet, nutritional supplements, herbs and lifestyle can be translated into therapeutic interventions for individual patients. An assessment of popular tests, both conventional and unconventional, is often included.
However, the content also provides a springboard for practitioners to think about the ways in which traditional naturopathic practices and traditional understandings may still be relevant in the 21st century. For example, detoxification and hydrotherapy have lost some popularity in recent years. The chapters on those areas not only provide evidence for their use, but strategies that may be employed to enable their incorporation into clinical practice today. In relation to the relevance of traditional understandings, the preoccupation of naturopaths with gut health has long been recognised. Traditional naturopathic wisdom is that the health of the gut is relevant to a wide range of diseases and has particular association both with anxiety and with immunity. While such connections were discounted by mainstream science for many years, their relevance in light of research concerning the microbiome is detailed.
The work which has culminated in Advanced Clinical Naturopathic Medicine has been painstaking. It has required naturopaths themselves to reflect on their own clinical practice; to take the time to interpret related evidence; to engage in a dialogue with their colleagues and to document their insights. For someone like myself with a keen interest in the history of the profession, and who clearly remembers the dearth of resources available to practitioners a couple of decades ago, its completion is nothing short of astonishing. This is an impressive text and a valuable resource for all naturopaths seeking to broaden their knowledge base and enhance their practice.
Sue Evans PhD FNHAA
University of Tasmania
January 2020
1. Guthrie H. Report of the Honorary Royal Commission appointed to enquire into the provisions of the Natural Therapists Bill Western Australia. Perth: Alex B Davies, Government Printer; 1961.
2. Ward H. Report from the osteopathy, chiropractic and naturopathy committee. . Melbourne: CH Rixon, Government Printer; 1975.
3. Webb E. Report of the Committee of Inquiry into Chiropractic, Osteopathy, Homeopathy and Naturopathy. Canberra: Acting Commonwealth Government Printer; 1977.
4. Dixon J. Social Development Committee Inquiry into alternative medicine and the health food industry. Volume 1. Melbourne: Parliament of Victoria; 1986.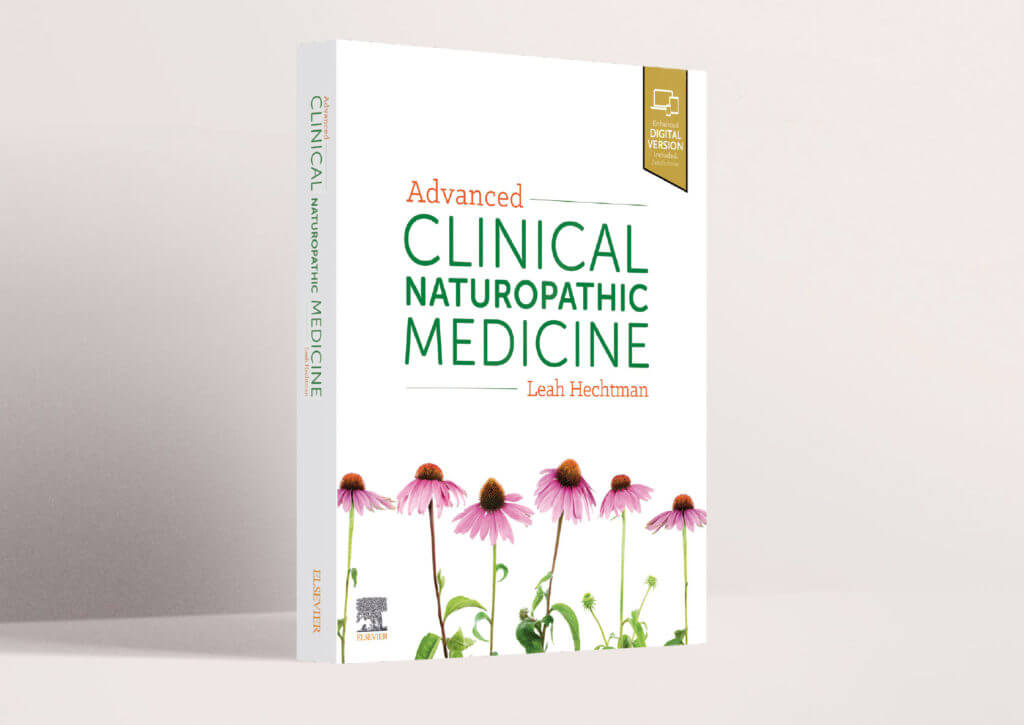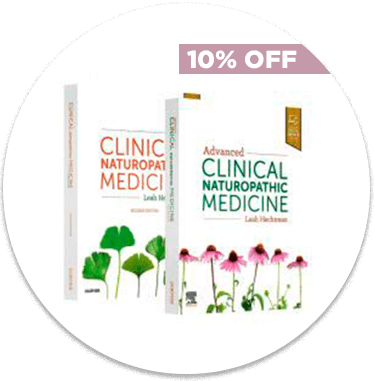 ABOUT DR SUE EVANS

Dr Sue Evans has written the Foreword to Advanced Clinical Naturopathic Medicine.
For nearly four decades, Sue's work has been with herbal medicine. She trained as a herbalist with the UK's National Institute of Medical Herbalists before returning home to Melbourne in the early 1980s.
She practiced in the first integrative medicine clinic in Melbourne and helped establish Melbourne's longstanding herbal support group (and the Naturopaths and Herbalists Association of Australia's (NHAA) first chapter) VicHerbs. She has served on the executive of the NHAA, was inaugural chair of their Board Member Advisory Committee and is currently a member of their Environmental Committee.
She taught herbal medicine at the Southern School of Natural Therapies before being appointed foundation lecturer in herbal medicine at Southern Cross University in 1995 when it established the first state-funded university course in naturopathy in Australia. She lectures and publishes regularly both nationally and internationally, and her PhD was an account of the contemporary challenges facing Western Herbal Medicine in Australia.
She has been honoured by her profession with a number of awards, including Herbalist of the Year (NHAA 2009) for leadership in academia, education and mentoring; the inaugural Vis Mediatrix Naturae award (Australian Naturopathic Summit, 2016) presented to 'an elder of the profession who exemplifies the art and spirit of the healing power of nature in their work, life and community service' and Life Membership of the NHAA (2017) for 'insightful stewardship across many sectors of the herbal medicine profession'.
Her role on the Board of the Jacka Foundation complements her current range of activities which includes research and (online)( teaching with the University of Tasmania; consulting – mostly to institutions which offer natural medicine education, and developing her skills in herbal medicine-making for the benefit of the next generation.