 Advanced Fertility Certification
Elevate your professional expertise
Course duration: 5 Months (20 weeks)
Next intake: Monday 29 January 2024
About this course
Move beyond traditional approaches and dive deeper into the interconnected world of fertility and natural health. With Dr Leah Hechtman (PhD) as your guide, you'll gain access to insights that go beyond standard literature, offering advanced knowledge poised to elevate your practice.
This certification stands apart from typical overviews. It's an intensive exploration designed for health professionals and students eager to deepen their expertise. The curriculum focuses intently on the crucial intersection between reproductive science and natural medicine. Anchored in the latest research and integrative medical practices, Leah's aim is to reshape fertility care, bridging traditional and modern approaches.
In a span of five months, participants will engage part-time, immersing themselves in the latest knowledge, tools and strategies. This certification isn't just educational—it's designed to be a pivotal step in enhancing your professional capabilities.
Next intake starts: Monday 29 January 2024
Course Inclusions
Video lectures: Weekly video lectures and accompanying slides
Clinic room office hours: Engage directly with Dr Leah Hechtman (PhD) with a weekly 60 minute group Q&A session
Podcast-style lectures: Learn on-the-go with two podcast-style lectures each month
References: Get access to extensive reference lists
Handouts: Essential supplementary material
Course assessment: Regular assessments to validate your progress
Multi-choice questions: Challenge yourself with topic-wise questions to ensure complete retention.
Next intake starts: Monday 29 January 2024
Module One
Female Fertility
This module offers an integrative exploration of female fertility through the macro and micro lens. Spanning topics from endocrinology to oogenesis; DNA to implantation; immunology to advancing age; we'll delve into the subtleties and intricacies of all variables that enable the wisdom of the female body to create life.
Module Two
Male Fertility
Beyond the basic semen analysis, we'll address male fertility challenges, delve into reproductive immunology and endocrinology, explore nutritional biochemistry, and consider health span, lifespan and sperm parameters from an integrative perspective.
Next intake starts: Monday 29 January 2024
Module Three
Couple Fertility
This module explores the interplay and communication between gametes. We'll examine gametogenesis and fertilisation, and delve into the intricacies of genetics and nutrigenomics.
Module Four
Pregnancy Loss
This module sequentially examines pregnancy loss across all trimesters and highlights the synergistic advantages of co-managing miscarriage with ART. We'll explore immunology, microchimerism and the foetal-maternal dyad.
Module four: Four weeks
Next intake starts: Monday 29 January 2024
Module Five
Fertility Assistance and Assisted Reproductive Technology (ART)
In this module, we'll explore ways to provide comprehensive support to patients navigating fertility treatments or Assisted Reproductive Technology (ART) for men, women, donor cycles, or other forms of assistance. We'll delve into understanding contraindications and limitations, and discuss strategies for seamlessly integrating care within the broader fertility treatment team.
Next intake starts: Monday 29 January 2024
A note from Leah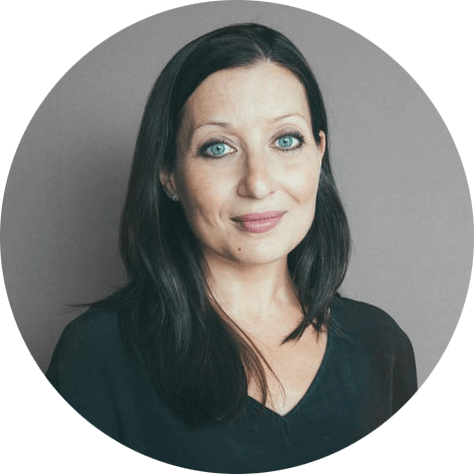 In today's rapidly evolving medical landscape, the need for specialised knowledge has never been more critical. This isn't just another generic certification but a curated journey, distinctly different from routine overviews. Designed with utmost precision, this program is tailored for health professionals like you—those who are not just looking to learn but to master the nuances of fertility and reproductive care. As clinicians with a thirst for excellence, you'll find the depth of the curriculum both challenging and rewarding.
My focus is intentional: I hone in on the pivotal juncture where reproductive science meets the time-honoured wisdom of natural medicine. The curriculum is not just up-to-date but is constantly evolving, rooted firmly in the latest research and cutting-edge integrative medical practices. With this holistic approach, I don't just want to inform but to revolutionise the way fertility care is perceived and practiced.
This certification is more than just a credential—it's a testament to your commitment to be at the forefront of fertility care.
Join me, and let's shape the future together.